UBM Tech Email Campaign Powered by Madison Logic B2B Intent Data Results in 375 Percent Lift in CTR
Madison Logic and UBM Partner to Provide Meaningful Marketing and Engagement Solutions Driven by Real-Time Intent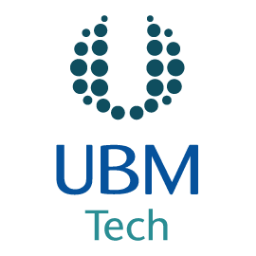 NEW YORK, NY–(Marketwired – Jul 15, 2014) – Madison Logic, the premier provider of intent data solutions for B2B marketers and publishers, today announced that UBM Tech, a global media business that brings together the world's technology communities through live events, online properties and custom services, has tapped its powerful stream of B2B intent data to inform its email segmentation efforts, leading to a 375 percent lift in CTRs, as well as 200 percent lift in whitepaper downloads and 300 percent lift in unique customer clicks.
UBM Tech selected Madison Logic's solution because it provides the largest and fastest stream of first and third party B2B intent data — currently standing at more than 624 million interactions within the last 90 days. This allows UBM Tech to further enrich its already successful delivery of targeted B2B marketing, lead generation and lead nurturing programs.
The two companies have
entered into a data-sharing partnership designed to better serve global brand clients and create unique solutions that meet the needs of modern B2B marketers.
"Partnering with Madison Logic has further enhanced our ability to provide our clients with the depth of insight they need to engage with their customers," said Paul Miller, CEO, UBM Tech. "The ability to connect the rich data gleaned from UBM Tech's extensive interactions with more than 9.9 million tech decision makers with an expansive B2B data stream in real-time allows us to provide more scalable, targeted marketing solutions. We are overlaying Madison Logic's data across our suite of solutions to help power decisions from content recommendations to email segmenting to digital advertising."
"This strategic partnership has the potential to truly advance the B2B marketing space, moving it farther from the broad yet shallow lead-generation approach of the old days toward true intent-based engagement," said Erik Matlick, CEO, Madison Logic. "UBM Tech is an industry leader with a suite of sophisticated marketing solutions and top quality global consumer data that will supercharge Madison Logic's offerings and enable both companies to collaborate on solutions that improve results for our clients and the industry as a whole."
About Madison Logic:
Headquartered in the U.S., Madison Logic is the premier provider of intent data solutions for 1,000+ of the world's leading B2B marketers and publishers. The company's Content Consumption Monitoring technology provides intelligent lead cultivation and monetization that ensures B2B brands are able to maximize the value of the leads they cultivate from acquisition to loyal customers. Madison Logic's technology also empowers premium publishers to more efficiently monetize their businesses. With solutions driven by intent data, business buyers receive messages relevant to every stage of their journey to purchase. Today, more than 600 of the top B2B marketers depend on Madison Logic to maximize the reach, efficiency, effectiveness, engagement and insights delivered by their campaigns. The company maintains long-term partnerships with a highly refined base of 450 premium B2B publishers, who rely on Madison Logic to help them drive audience growth and greater revenue. Madison Logic is a global company based in New York City. It is privately funded and profitable. madisonlogic.tillerstaging.com@madisonlogic
About UBM Tech:
UBM Tech is a global media business that brings together the world's technology communities through live events, online properties and custom services. UBM Tech's community-focused approach provides its users and clients with expertly curated research, education, training, community advocacy, user-generated content and peer-to-peer engagement opportunities that serve the Electronics, Security, Enterprise IT and Communications, Network Infrastructure and Applications, Game and App Developers, and Tech Marketing communities. UBM Tech's brands include Black Hat, DesignCon, EE Times, Enterprise Connect, Game Developers Conference (GDC), HDI, InformationWeek, and Interop. Create, a UBM Tech full range marketing services division, includes custom events, content marketing solutions, community development and demand generation programs based on its content and technology market expertise. UBM Tech is a part of UBM (UBM.L), a global provider of media and information services with a market capitalization of more than $2.5 billion. For more information, go tohttps://tech.ubm.com.
Be the first to know
Subscribe to receive the latest B2B marketing research, whitepapers, articles, infographics, ML news, and more.